Accordion widget
Accordion widget allows to collect your content into a vertically stacked list of tabs.
A large amount of content can be hidden with the help of the Accordion widget. The accordion panel consists of a title and a content area.
The content area is hidden, so visitors can find the necessary section, chapter or question quickly. Such widget usually used for FAQ, where all questions are compactly grouped, but at the same time, a user has access to all necessary information.
The accordion widget allows you to open its section one by one. On the right side of the window, you will find all the available settings of this widget.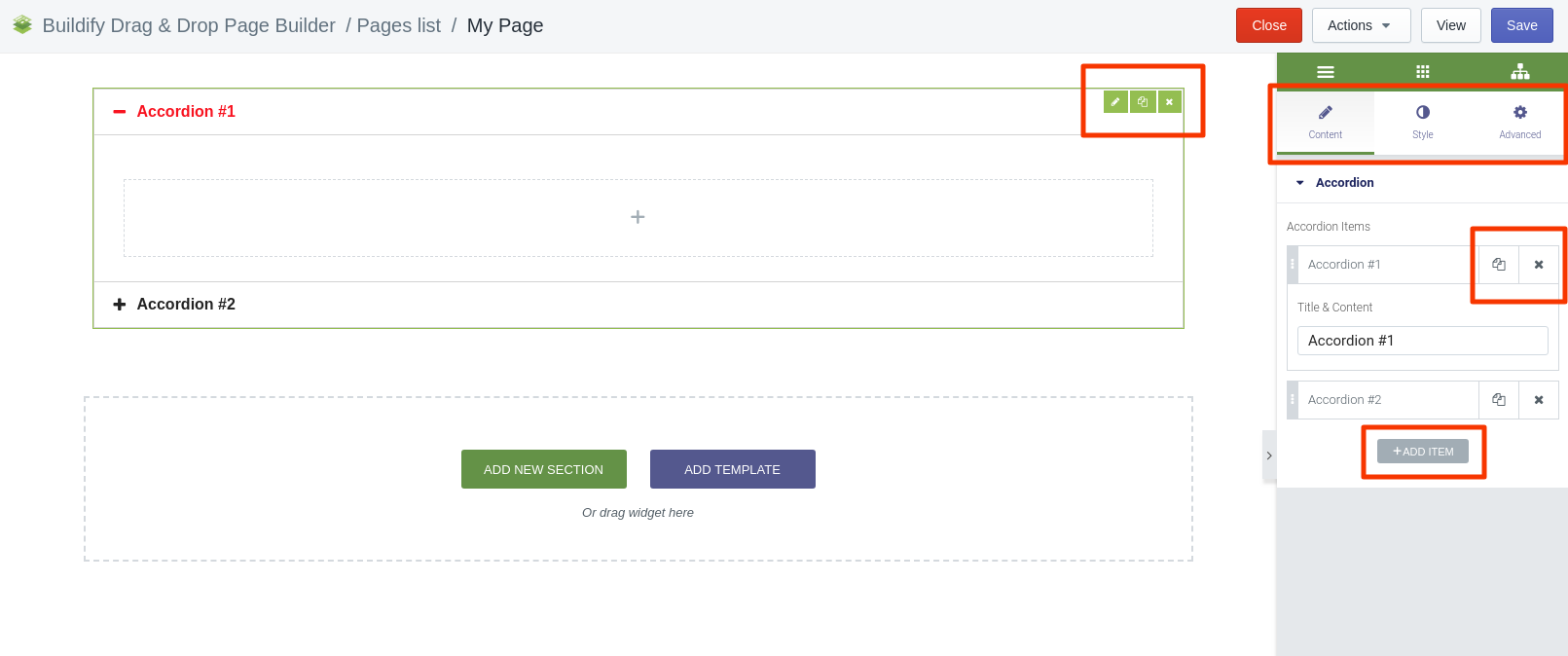 Content Settings
In this section you will see a list of fields. Fill them with title and content. 
Also, you can do next:
Add new, clicking on the "Add item" button.
Duplicate, clicking on the button on the upper right corner.

Delete the field.
Style Settings
Set icon alignment.
Set border width and color.
Set background, main and active colors for the title.
Make typography settings - set size, font, style, letter spacing, etc. 
Set background color and padding for content.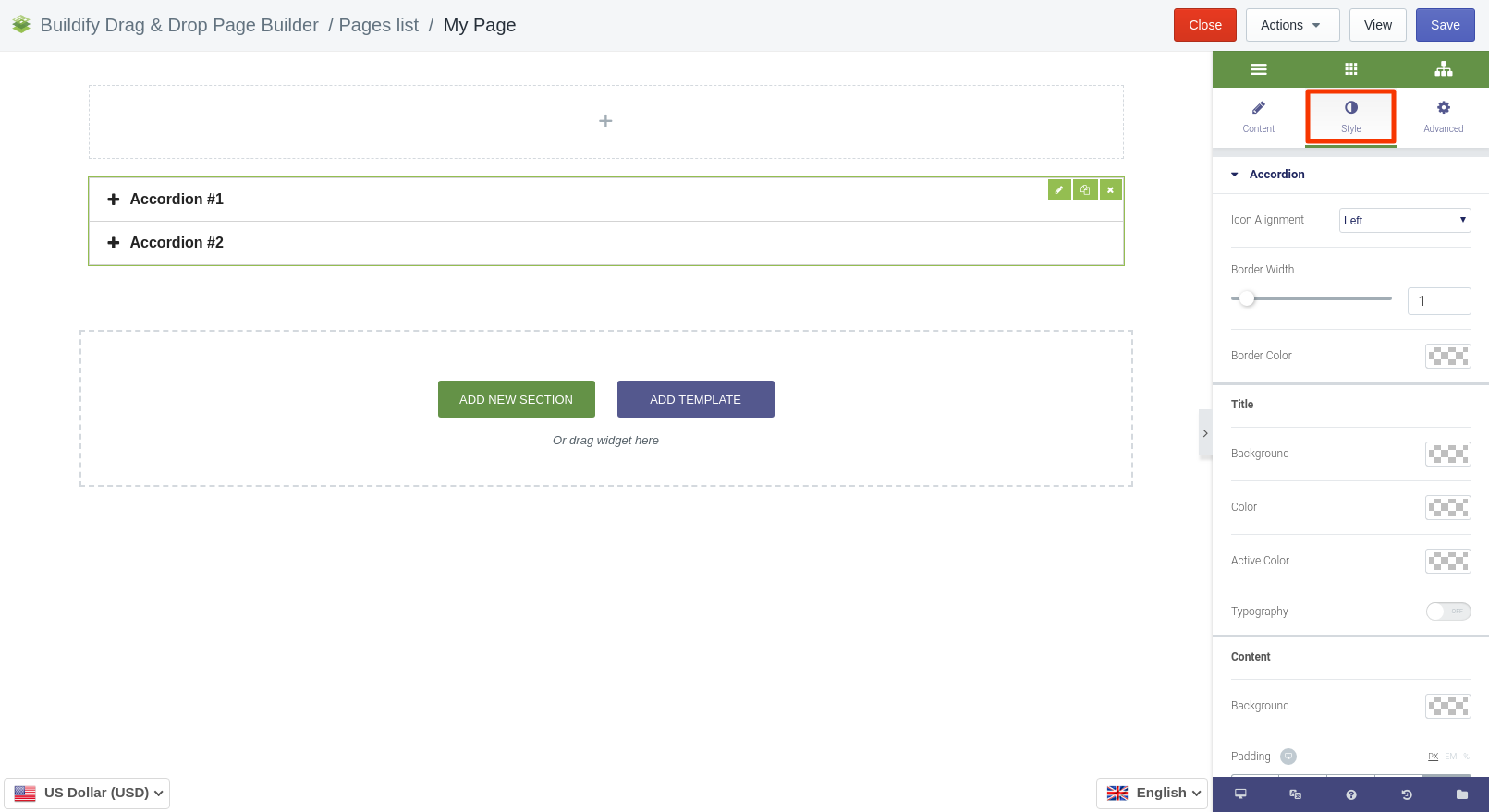 Advanced Settings
Element Style (margin, padding, entrance appearance).
Background & Border (type, radius, box shadow).
Responsive (hide or show it on a desktop, tablet, mobile).