Countdown widget
Countdown time till special event/day. Customize it and make the most suitable design for you.
Countdown widget allows displaying information about a countdown to some event. The widget is customizable, so you have an opportunity to change it in accordance with the general page style.
Content Settings
Due date - destination date and time for the countdown.
View - place the countdown in blocks or in line.
Hide on expiring - hide or show countdown after expiration.
Days - show or hide days.
Hours - show or hide hours.
Minutes - show or hide minutes.
Seconds - show or hide seconds.
Show labels - show or hide.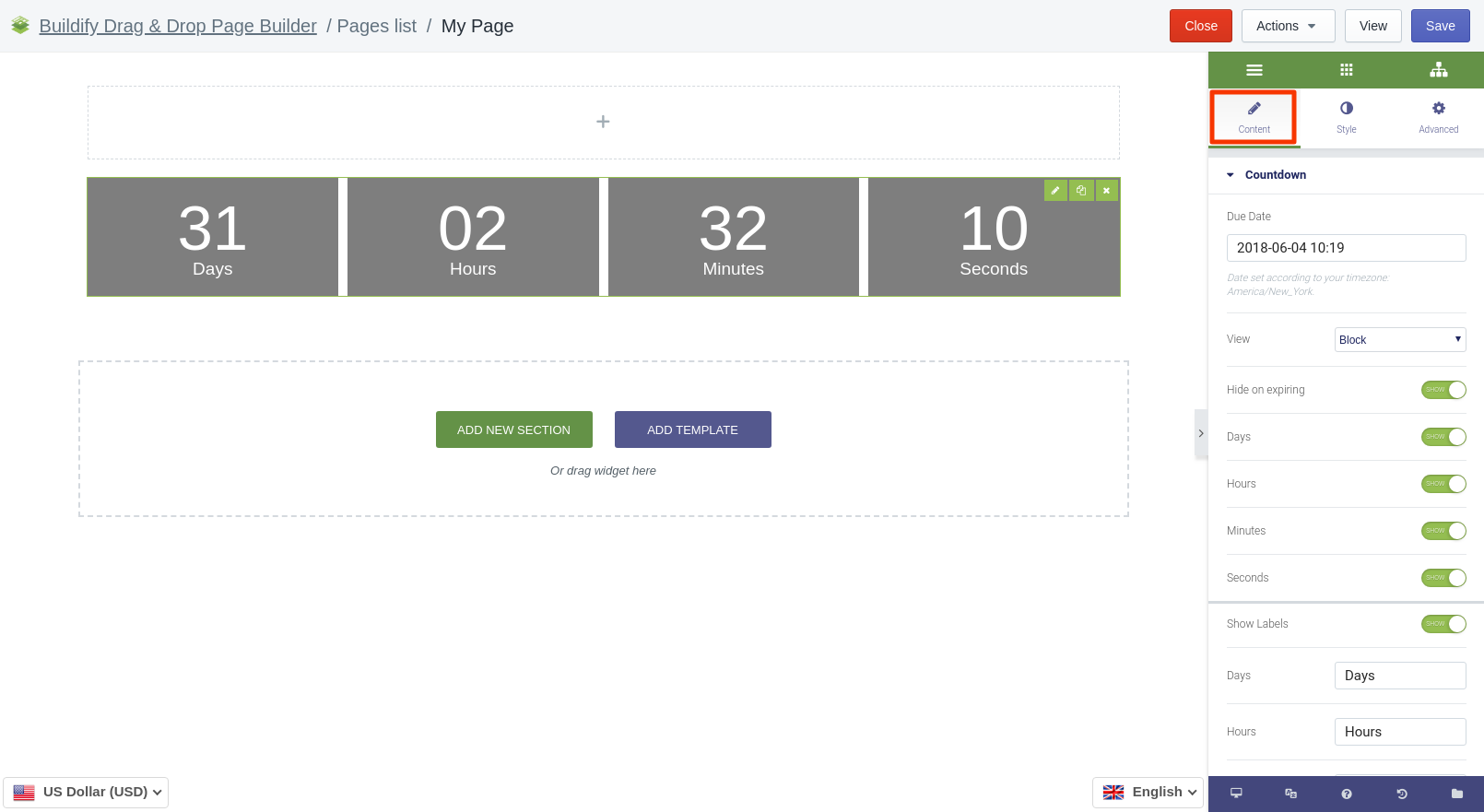 Style Settings
for Boxes
Container width - set the distance between boxes.
Background color - set the color of boxes' background.
Border type - choose appropriate border type (solid, double, dotted, dashed).
Border radius - set radius of borders, make them round or square.
Space between blocks and padding - set distance between blocks and borders.
for Content
Here you can customize digits and labels (text above the numbers).
Color - set numbers' color.
Typography - set size, font, style, letter spacing, etc.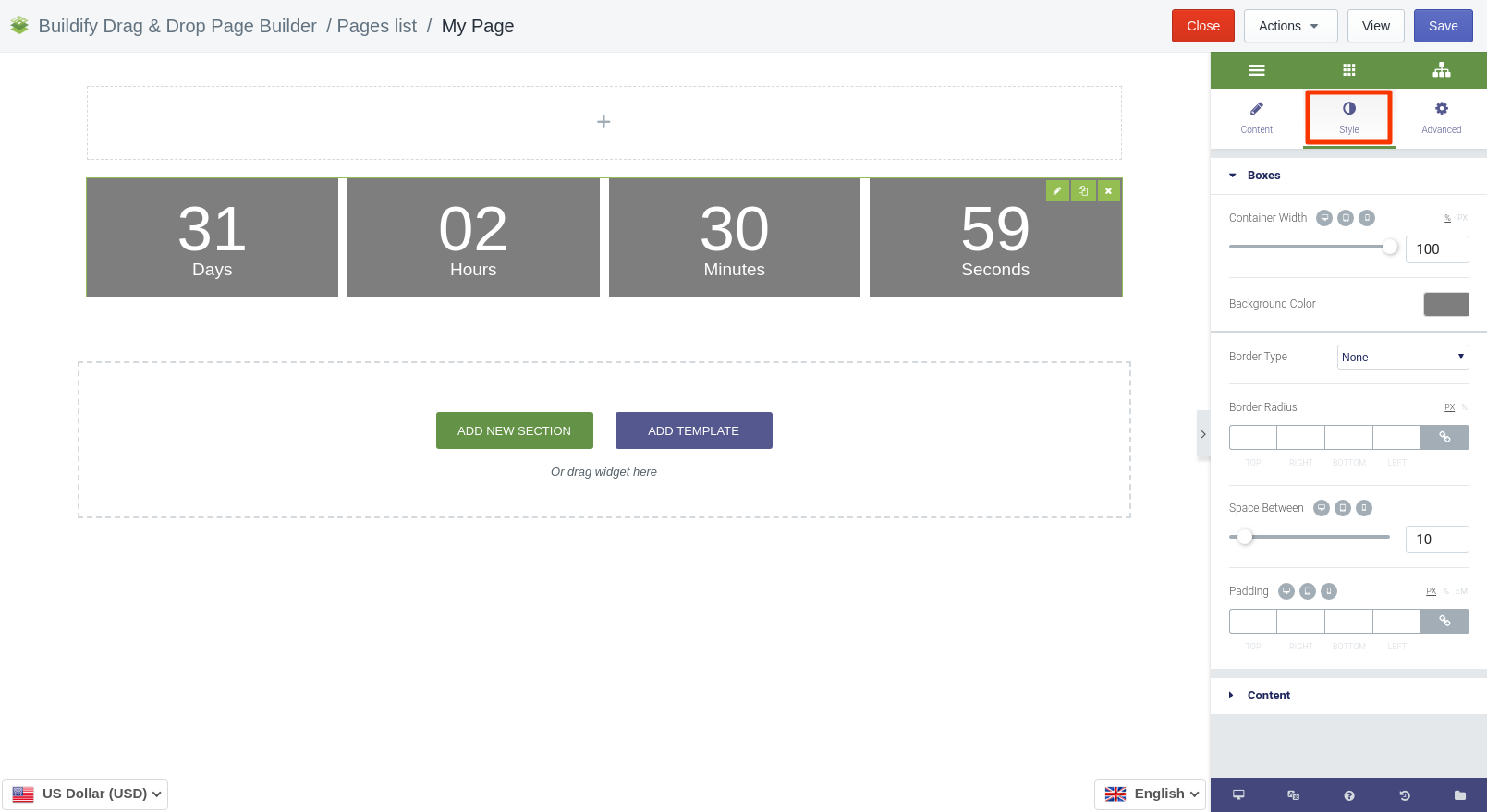 Advanced Settings
Element Style (margin, padding, entrance appearance).
Background & Border (type, radius, box shadow).
Responsive (hide or show it on a desktop, tablet, mobile).