Elements Tree
See the structure of the page with the help of the Elements Tree.
All components of a web-site are organized into a tree structure. This helps to visualize the hierarchy of the site.
The three structure helps developers and site owners get quick access to the elements of the site and manage them directly.
There are three settings in the right top corner:
Duplicate the tree to get two identical sections.
Drag and drop trees and change their position according to your needs.
Delete the tree.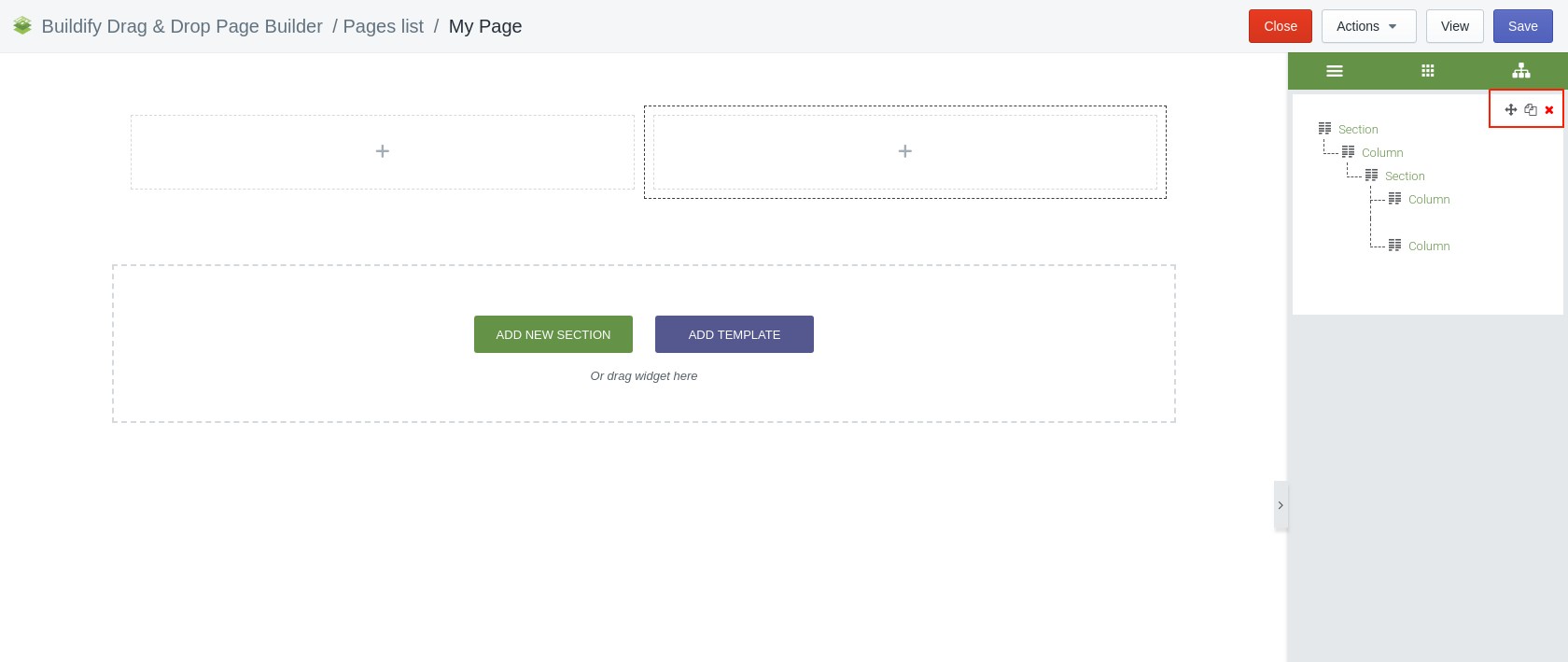 If you want to customize an element within the tree, click on it to call a popup with settings.