Flip Box widget
Add animated boxes that flip around when the User hovers a cursor over them.
Flip Box widget allows adding animated boxes that flip to the other side when the visitor hovers over them. 
Content Settings
Front
Choose a graphic element for the slide.
Enter the title and description for the slide.
Back
Enter the title and description for the slide.
Enter the text for the button.
Add the link.
Settings
Set the height and border radius for the slides.
Choose the flip effect and direction.
3D Depth - add the 3D effect to your slides.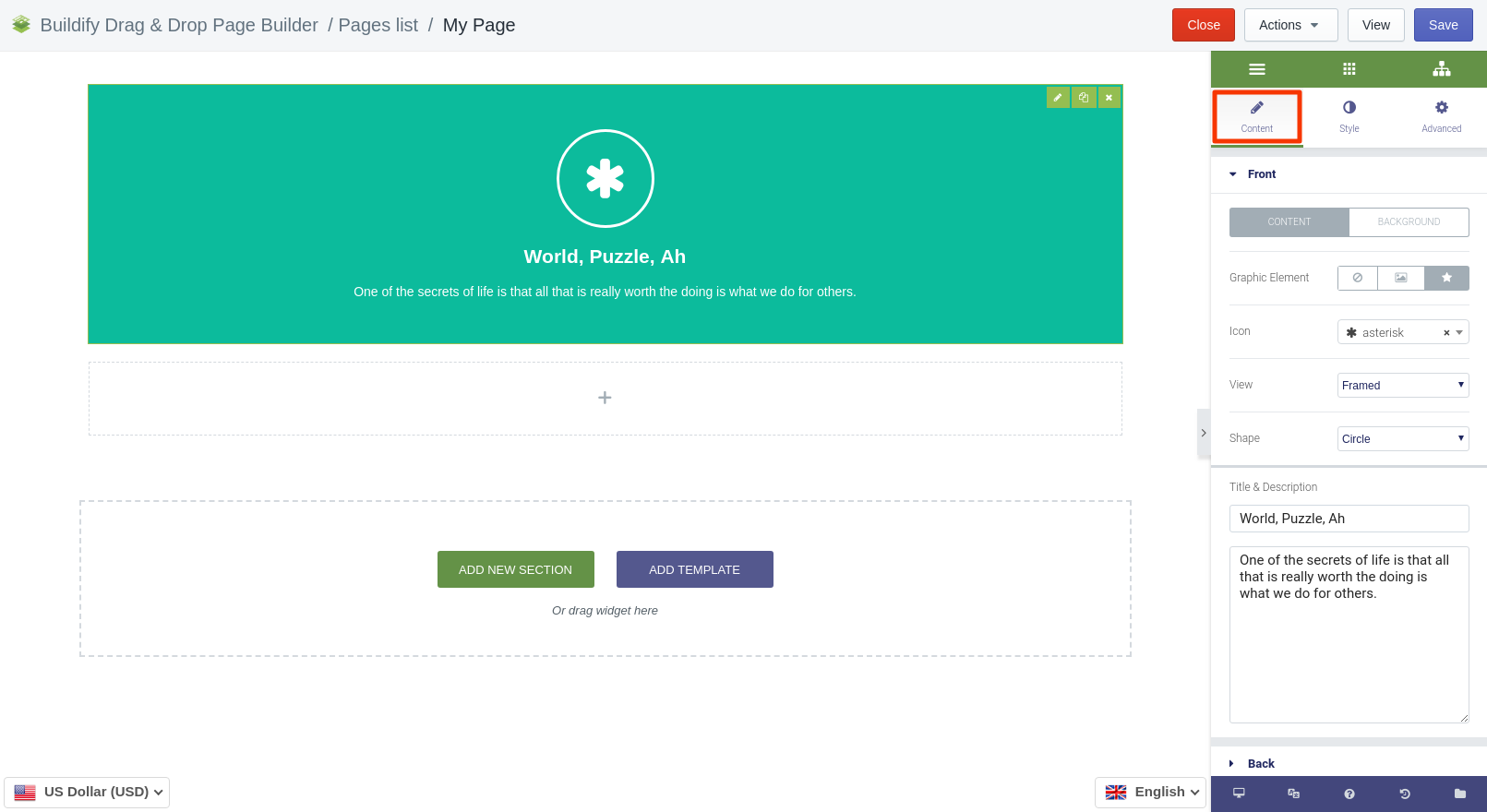 Style Settings
Front & Back
Set padding, alignment and vertical position of elements.
Make color settings for icons.
Set icons' size, padding, rotation.
Set border width and radius.
Set color and typography for title and description.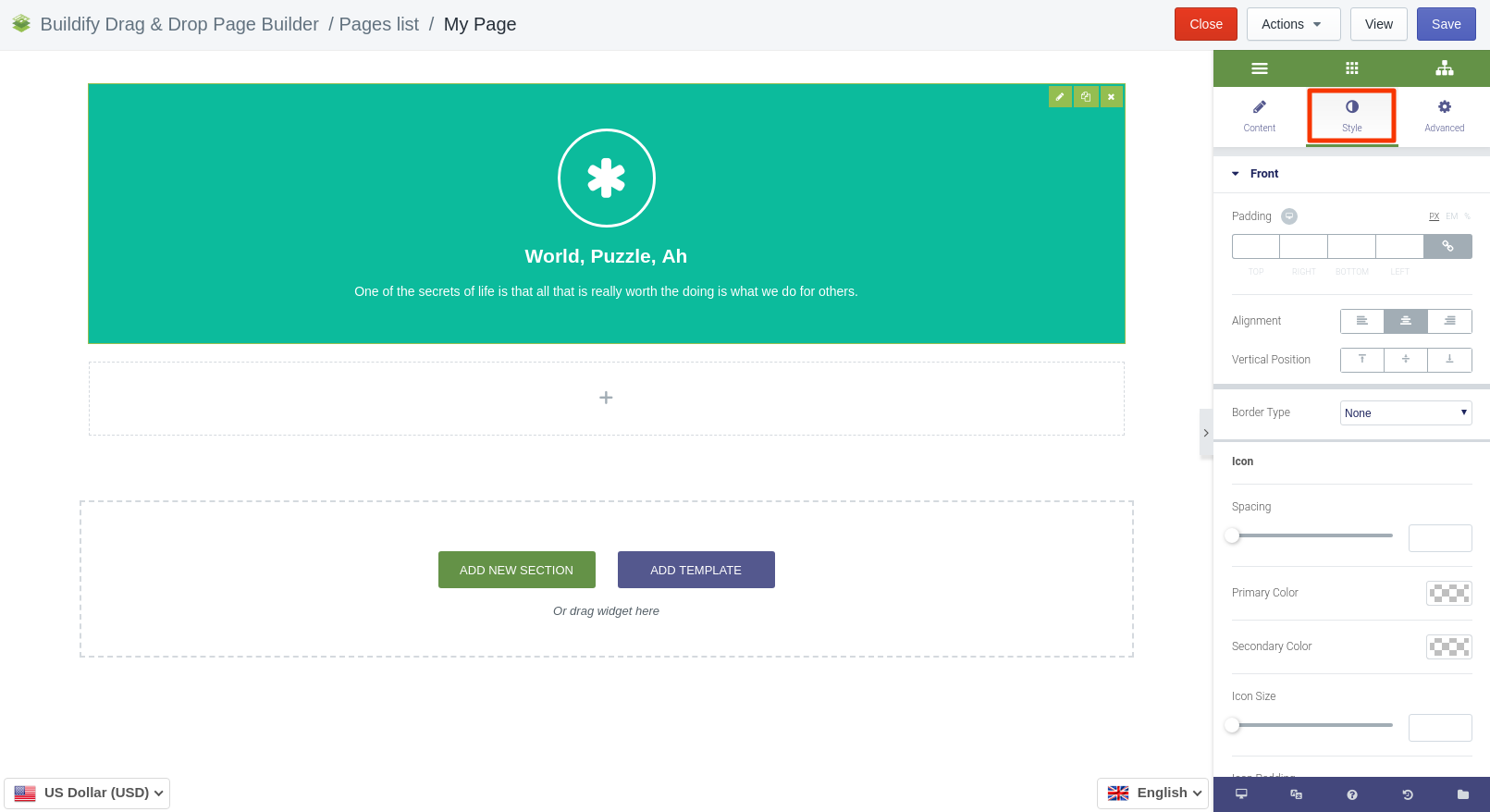 Advanced Settings
Element Style (margin, padding, entrance appearance).
Background & Border (type, radius, box shadow).
Responsive (hide or show it on a desktop, tablet, mobile).