Gallery Slider widget
Add numerous images to the page and organize them in one beautiful gallery using this widget.
Gallery Slider widget allows to view images rotating in a slideshow on your page.
Content Settings
Gallery
Upload images. Choose them from a library or upload from the computer.
Thumbnails
Determine image size and number of columns (max number - 6)
Preview
Here you can set up such effects like:
Image size - set image size.
Link to - add a link if you want to connect images with some page.
Image stretch - allows to stretch or not small images.
Pause on hover - turn on or off pause on hover.
Autoplay - confirm or deny autoplay effect for images.
Autoplay speed - set speed of images autoplay.
Infinite loop - click "Yes", if you want images' animation work without stop.
Adaptive heigh - choose "Yes", if you want images to change the height according to page. 
Effect - at your disposal slide or fade effects of images changing.
Animation speed - set speed for animation.
Direction - choose in what direction your pics will be scrolled.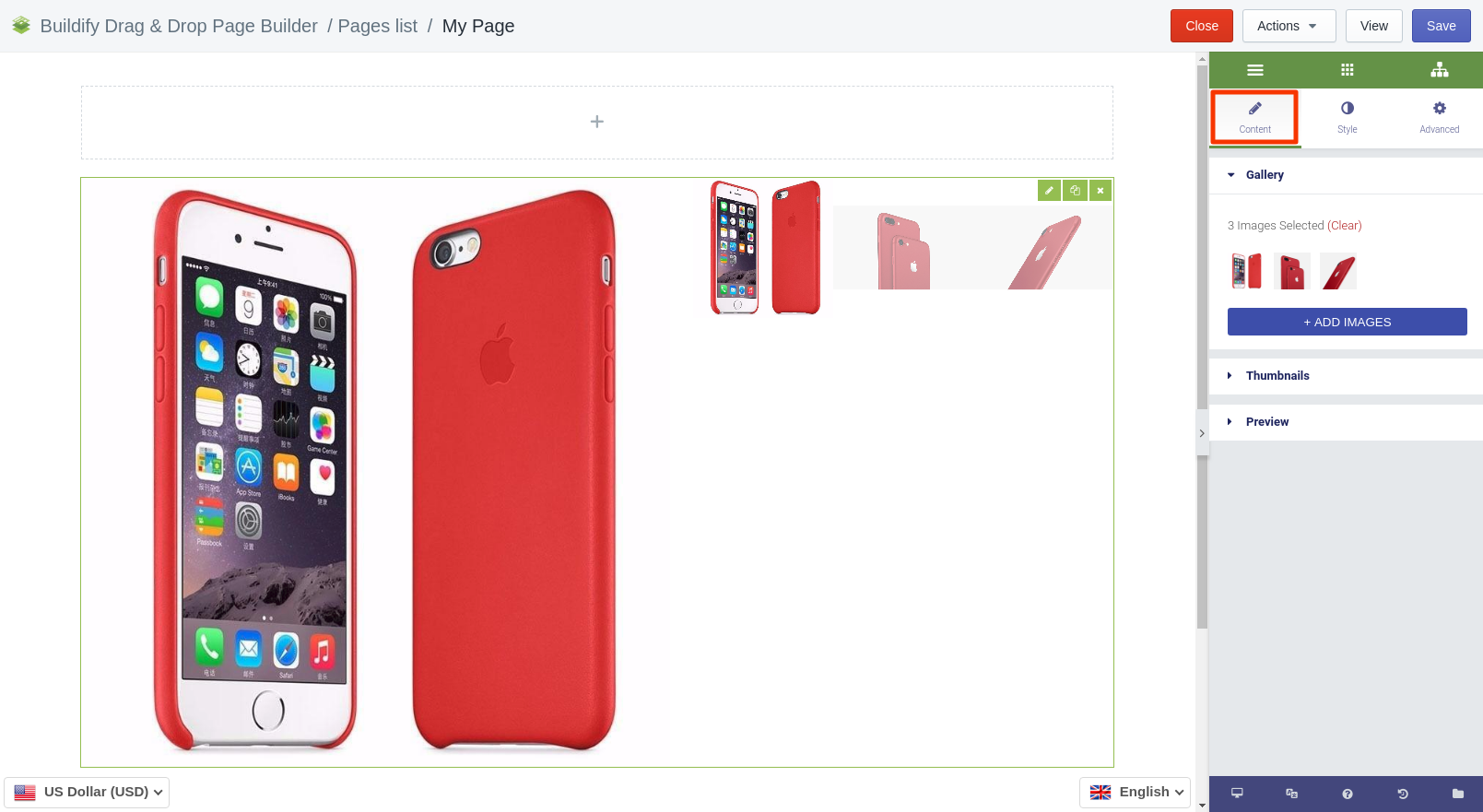 Style Settings
Preview
for Layout 
Choose a position, width, and spacing for images.
for Images
Set border type, radius and box shadow. 
Thumbnails
Here you can set up alignment, spacing, border type and radius, color, opacity and box shadow.
Overlay
Here you can set up background color, opacity, and border type.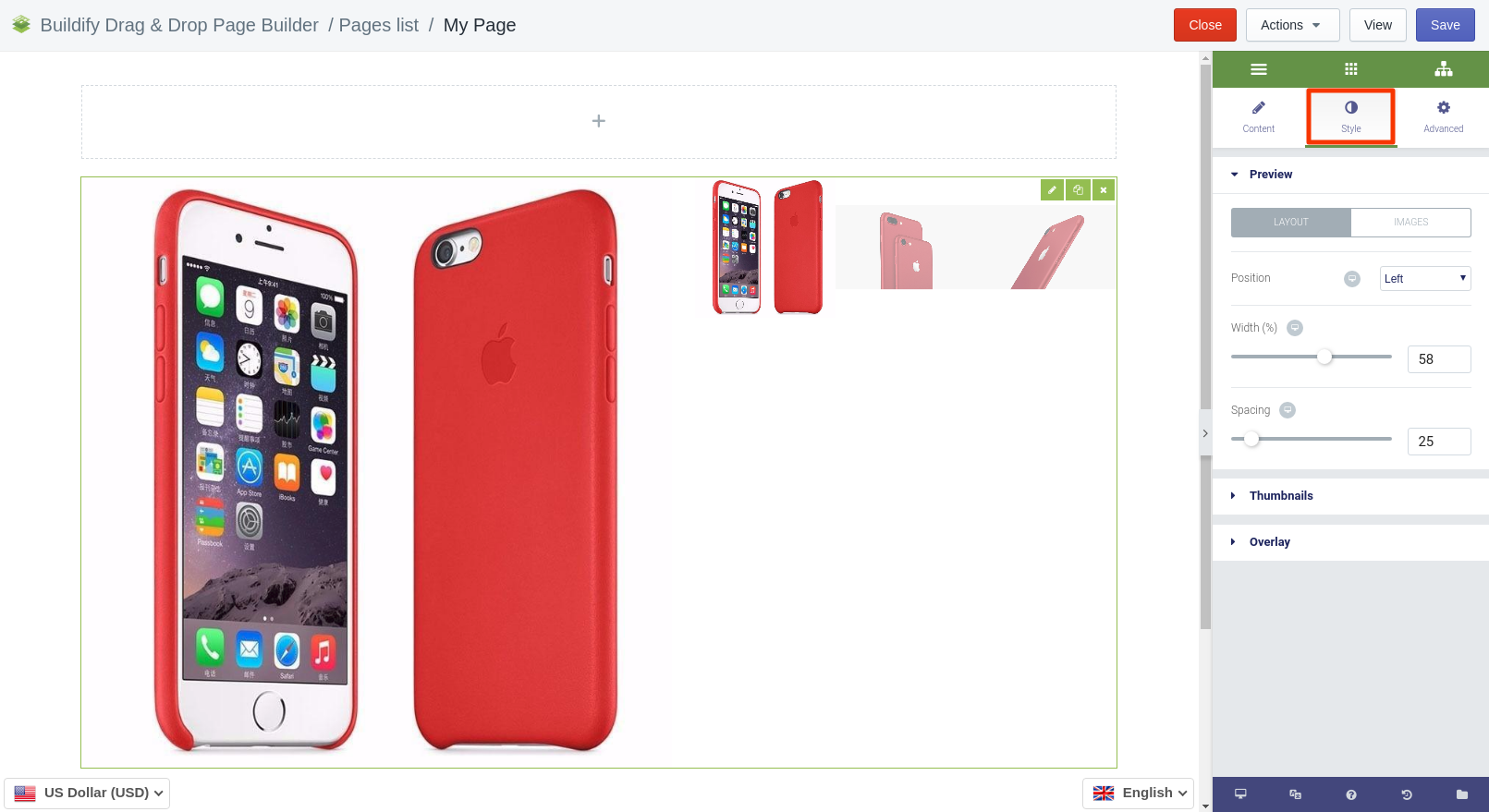 Advanced Settings
Element Style (margin, padding, entrance appearance).
Background & Border (type, radius, box shadow).
Responsive (hide or show it on a desktop, tablet, mobile).