Global Colors and Fonts
Learn from this tutorial how to make color and font settings for your page.
The application relies on the basic settings of your theme for displaying sidebars or headers, menus, etc. But it comes with specific options for defining the style of your content.
There are global settings to manage color schemes and fonts:
Global Colors - set up colors of application.
Global Fonts - set up font and weight of primary and secondary headlines, body and accent texts.
Custom Fonts - upload fonts, that you want to use in work.
Color Picker - choose which colors appear in the editor's color picker. This makes accessing the colors you chose for the site much easier.
Page Settings - set up page title, handle, template and landing layout.
Delete all content.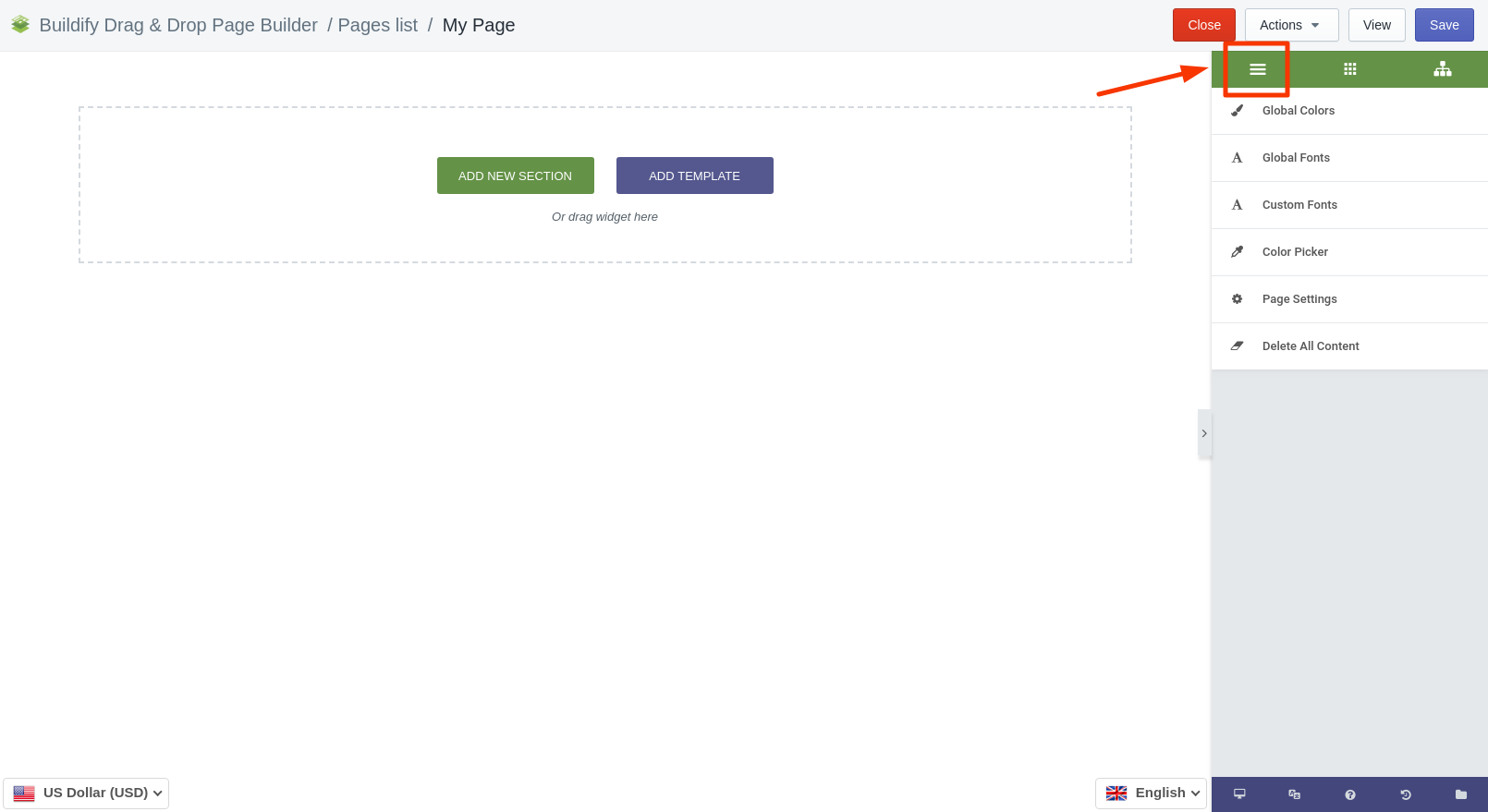 Apply your global settings here instead of customizing each content element separately.
Watch the video about it: