HTML5 Video widget
With HTML5 Video widget you can upload different types of videos on your page.
HTML5 Video widget allows to upload 3 types of videos: Mp4, Ogg and WebM. In Settings tab set up video's effects.
Content Settings
Content
Enter link on the appropriate source.
Choose cover image for video.
Settings
Show or hide buttons, bar, time, duration, volume, fullscreen, rewind.
Turn autoplay option on or off.
Set "Restart on pause" option.
Turn "Loop" option on or off.
End the video at the last frame instead of showing the first one.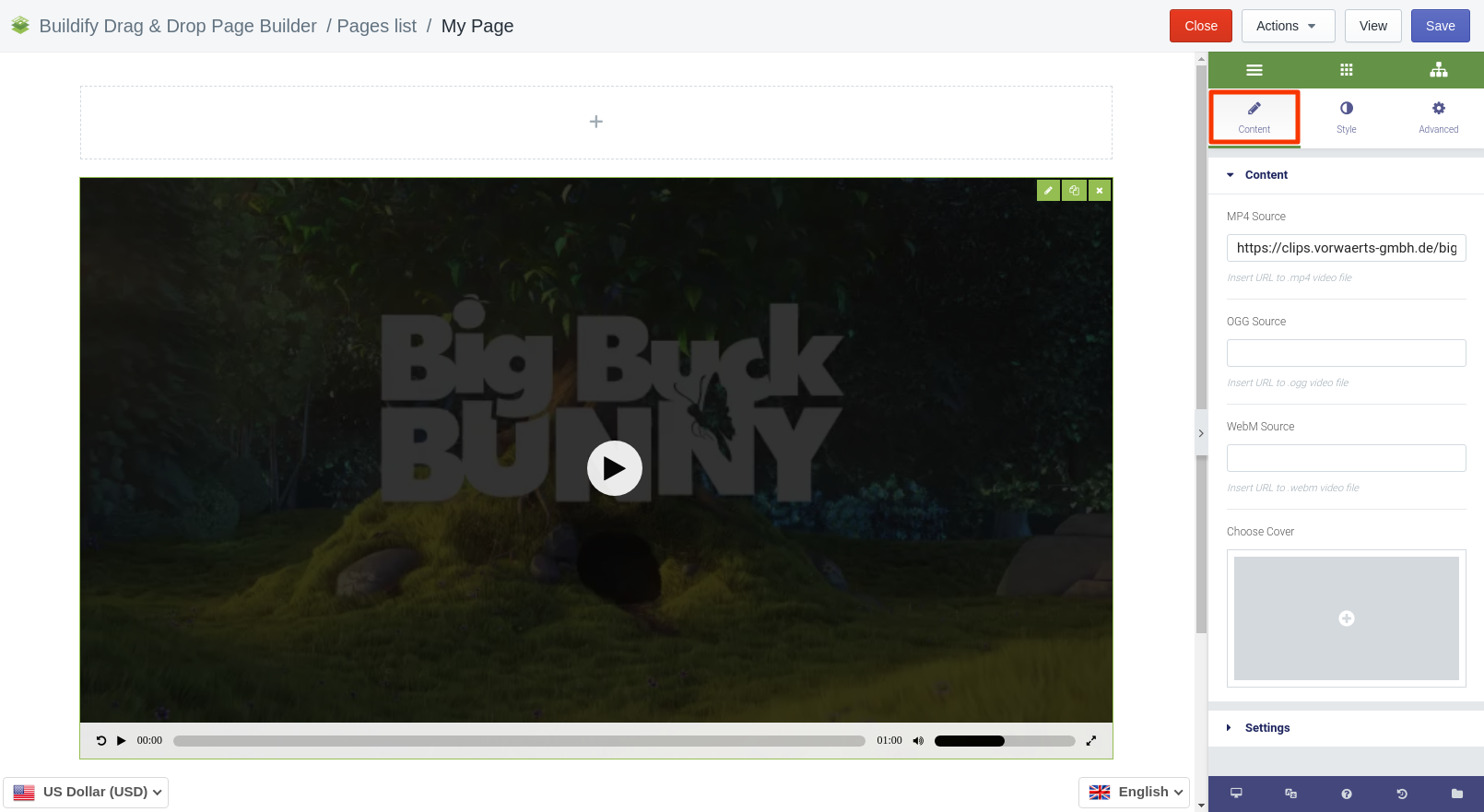 Style Settings
Video 
Set border type and radius.
Set box shadow. 
Overlay
Set background of the overlay.
Set opacity.
Interface
Set border radius.
Set controls' background, color, opacity.
Set border type.
Set box shadow. 
Buttons
Set button's size.
Set controls spacing.
Bar 
Set padding and distance from borders.
Set border radius.
Set controls' zoom and spacing.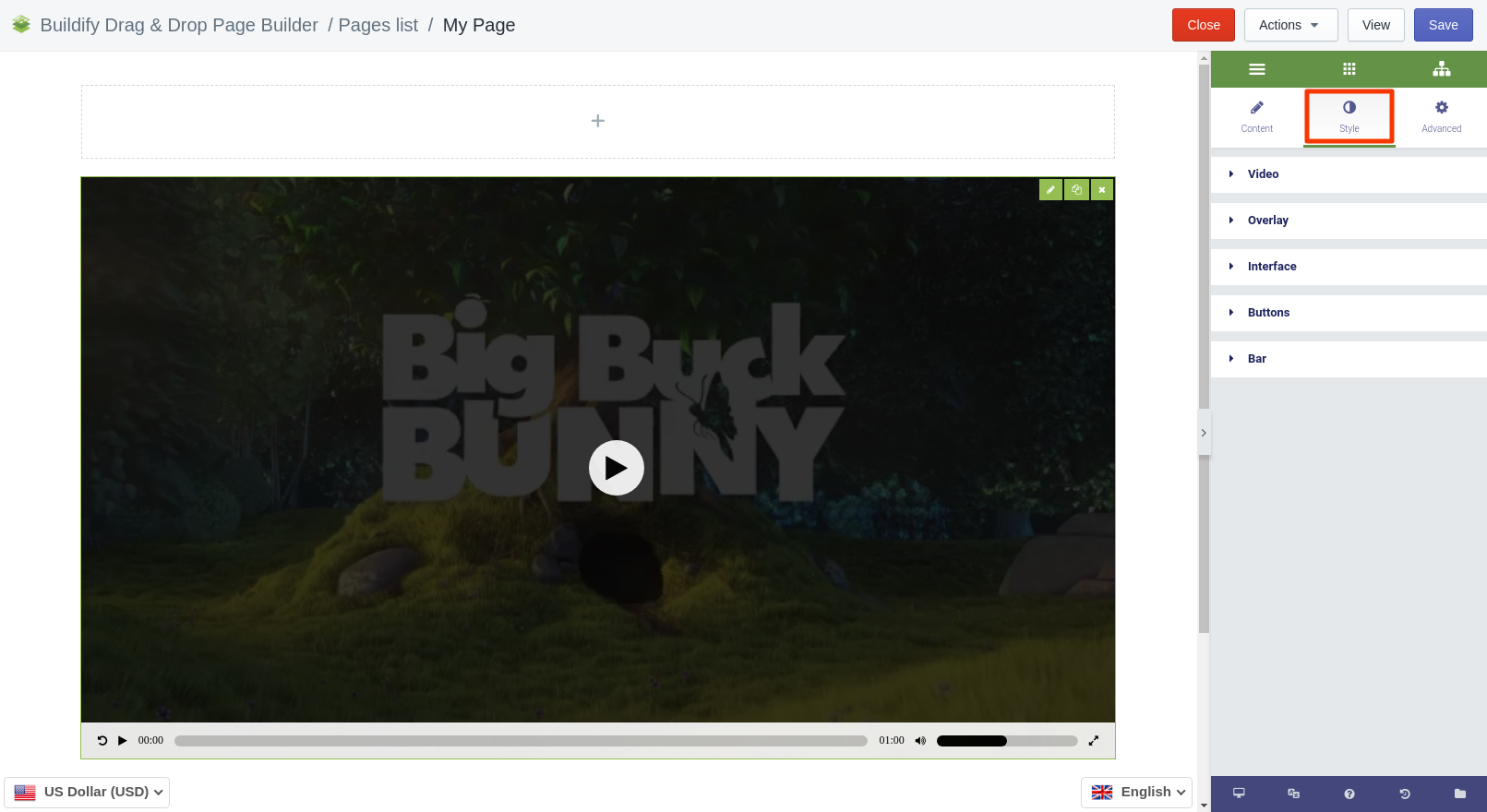 Advanced Settings
Element Style (margin, padding, entrance appearance).
Background & Border (type, radius, box shadow).
Responsive (hide or show it on a desktop, tablet, mobile).