Icon List widget
Organise icons into a customizable list. They will be placed within one section on the page.
With Icon List widget you can add a list of icons on your page.
Content Settings
Every icon has same settings:
Click "Add item" button and add as much icons as you need.
Enter text for icon.
Select the icon.
Add link, if you want to link the icon with some page.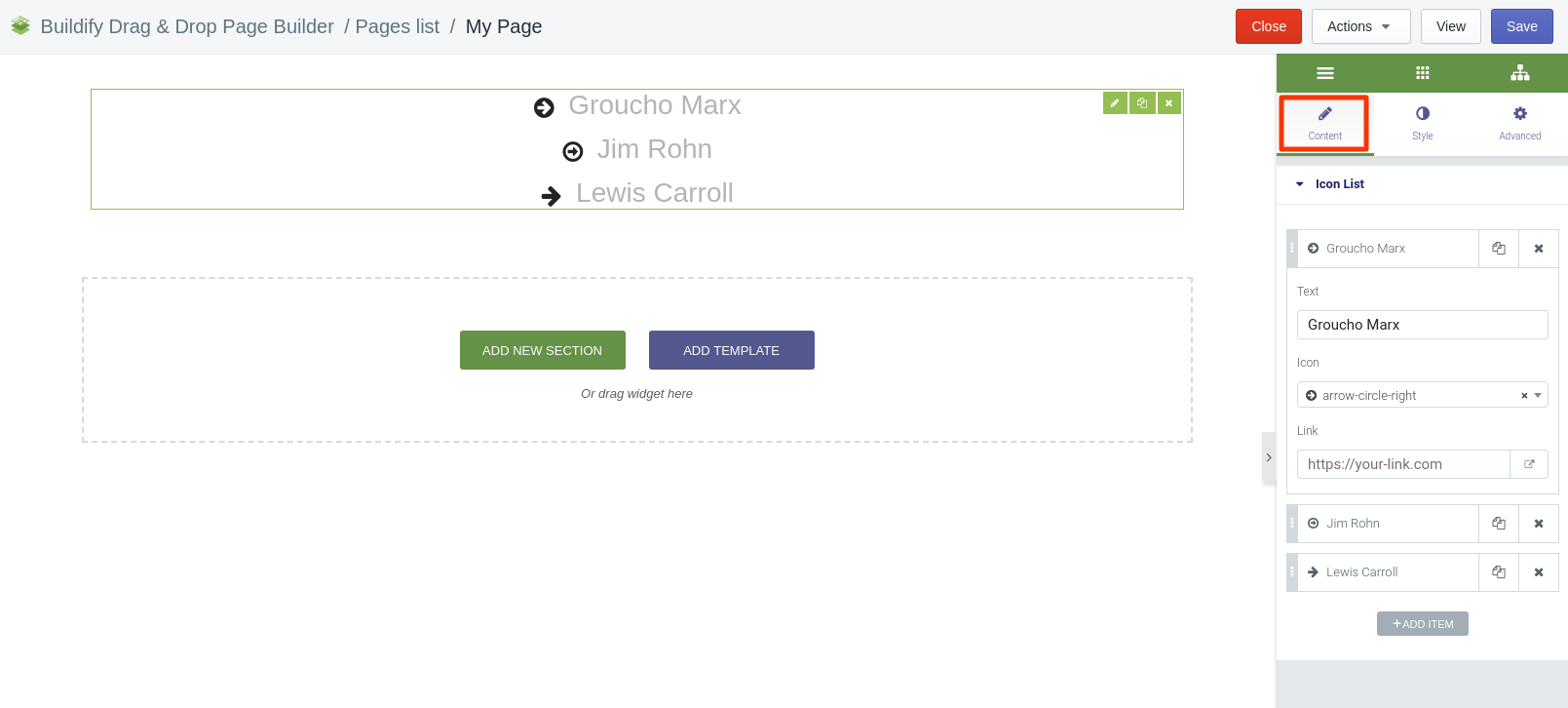 Style Settings
for List
Set up space between items.
Set up alignment.
Show or hide divider.
for Icon
Set up color and size of the items. 
for Text
Set the indent between icons and text.
Color - set text color.
Typography - set size, font, style, letter spacing, etc.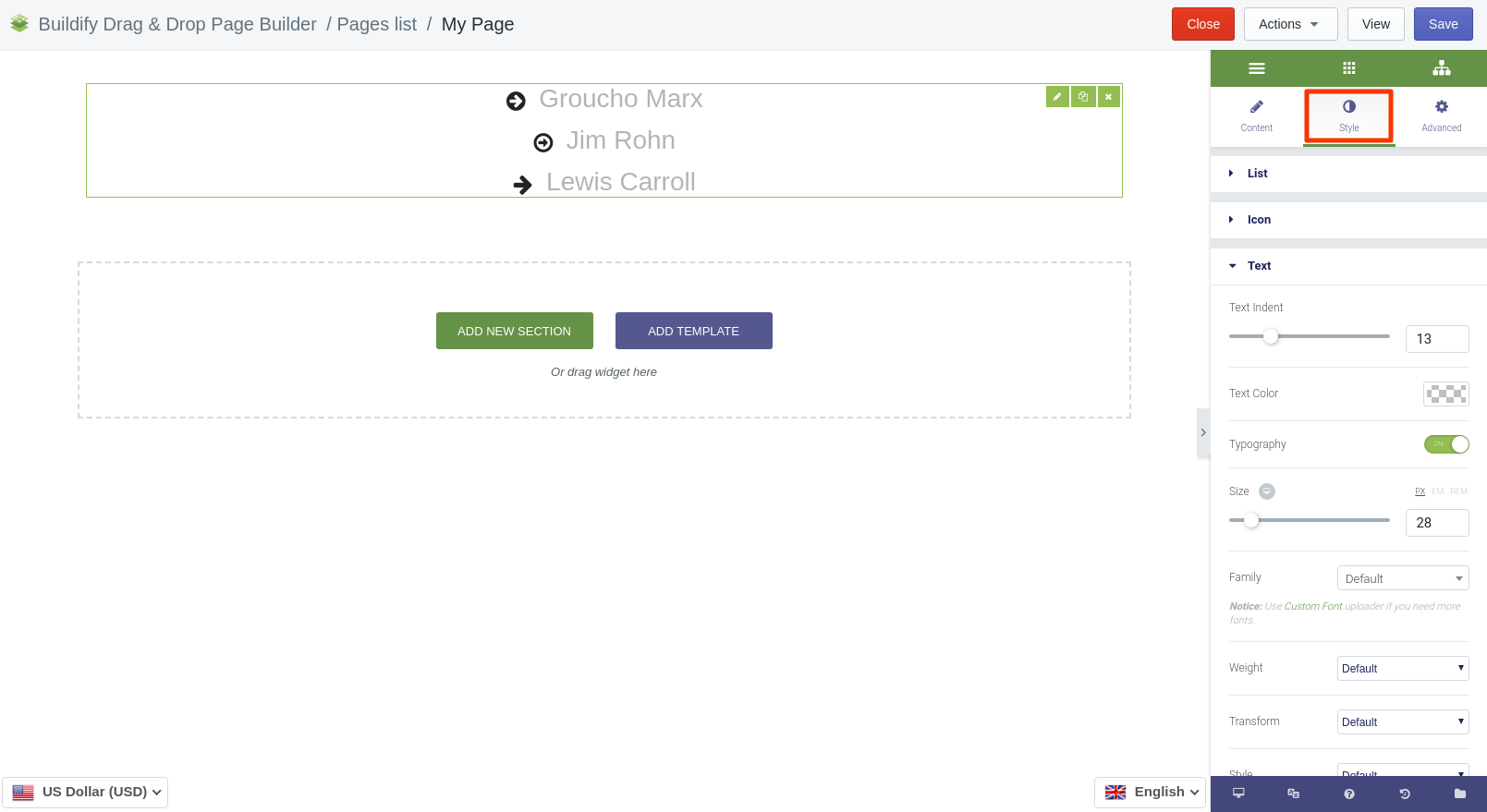 Advanced Settings
Element Style (margin, padding, entrance appearance).
Background & Border (type, radius, box shadow).
Responsive (hide or show it on a desktop, tablet, mobile).