Image Compare widget
This widget will be useful if you need to compare two versions of an image: the original and the edited one.
The Compare widget is used to compare two versions of an image. Upload the "Before" and "After" versions with the help of the sidebar on the right. They will be combined automatically in the work area for comparison.
Content Settings
Choose original image.
Choose modified image.
Enter original and modified label like "before/after".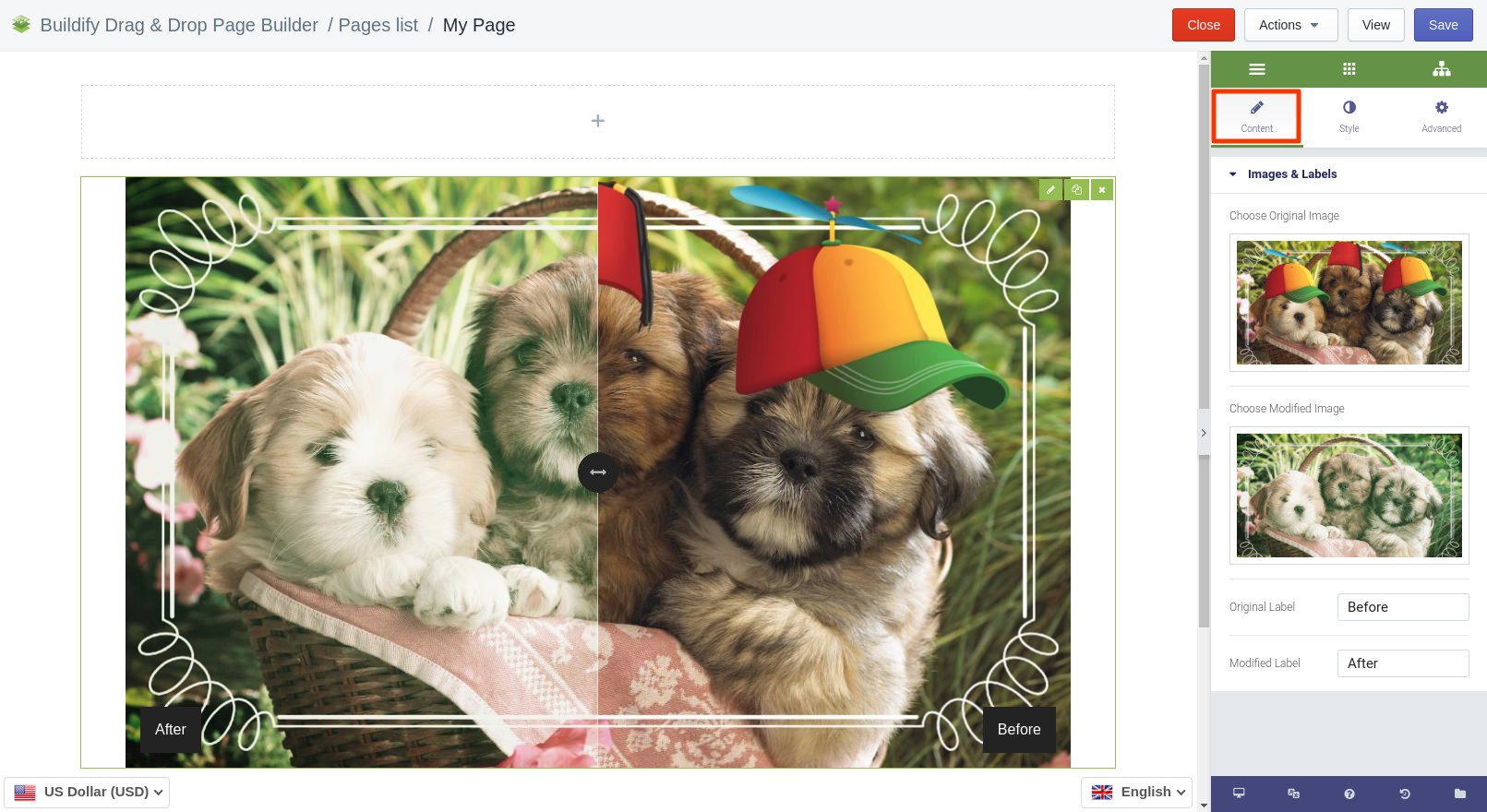 Style Settings
Widget
Set width of the section.
Set alignment of the section.
Labels
Set distance between labels and borders.
Set padding.
Set vertical alignment.
Choose border type and radius.
Turn box shadow on or off.
Make typography settings - set size, font, style, letter spacing, etc. 
Set main and background color.
Separator
Set size of the separator.
Make settings for background type.
Handle
Set background color, color and size of the handle.
Advanced Settings
Element Style (margin, padding, entrance appearance).
Background & Border (type, radius, box shadow).
Responsive (hide or show it on a desktop, tablet, mobile).