Image Gallery widget
Start an image gallery and upload as many product images as you need.
The Image Gallery widget helps start a gallery of images.
Content Settings
Image Gallery
To add images, follow next steps:
Add as much images as you need by clicking "Add images" button.
Set up their size.
Choose number of columns on the right side window. You can create 10 columns maximum.
Link your image to the appropriate item.
If you want to delete the image, just click on it on the right side window.
Choose image size. 
Set number of columns.
Set the link.
Image Lightbox
Set color.
Set content width and position.
Choose entrance animation.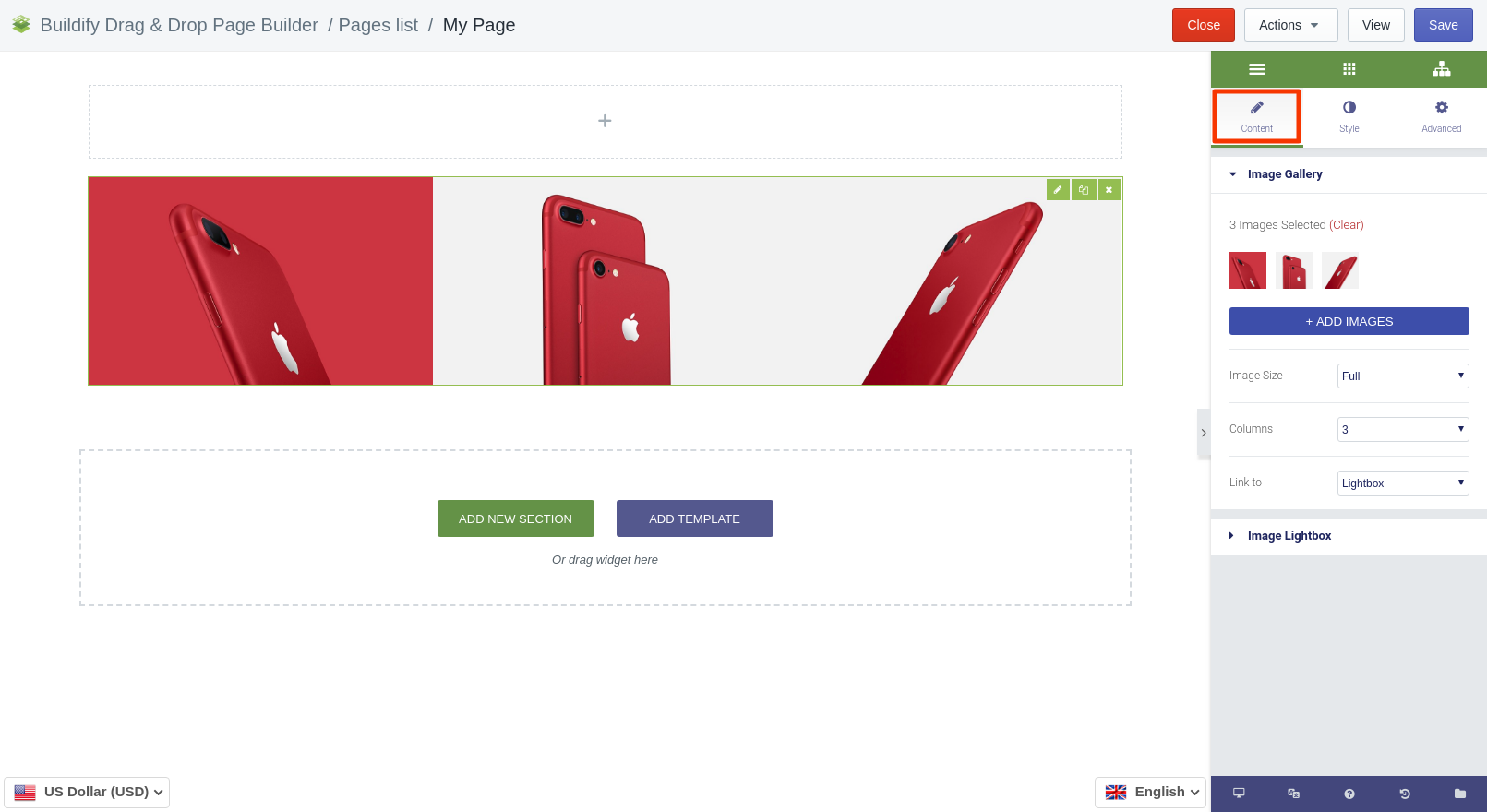 Style Settings
Images
Set spacing between images.
Set border type and radius.
Caption
Show or hide caption.
Set alignment.
Set text color.
Make typography settings - set size, font, style, letter spacing, etc.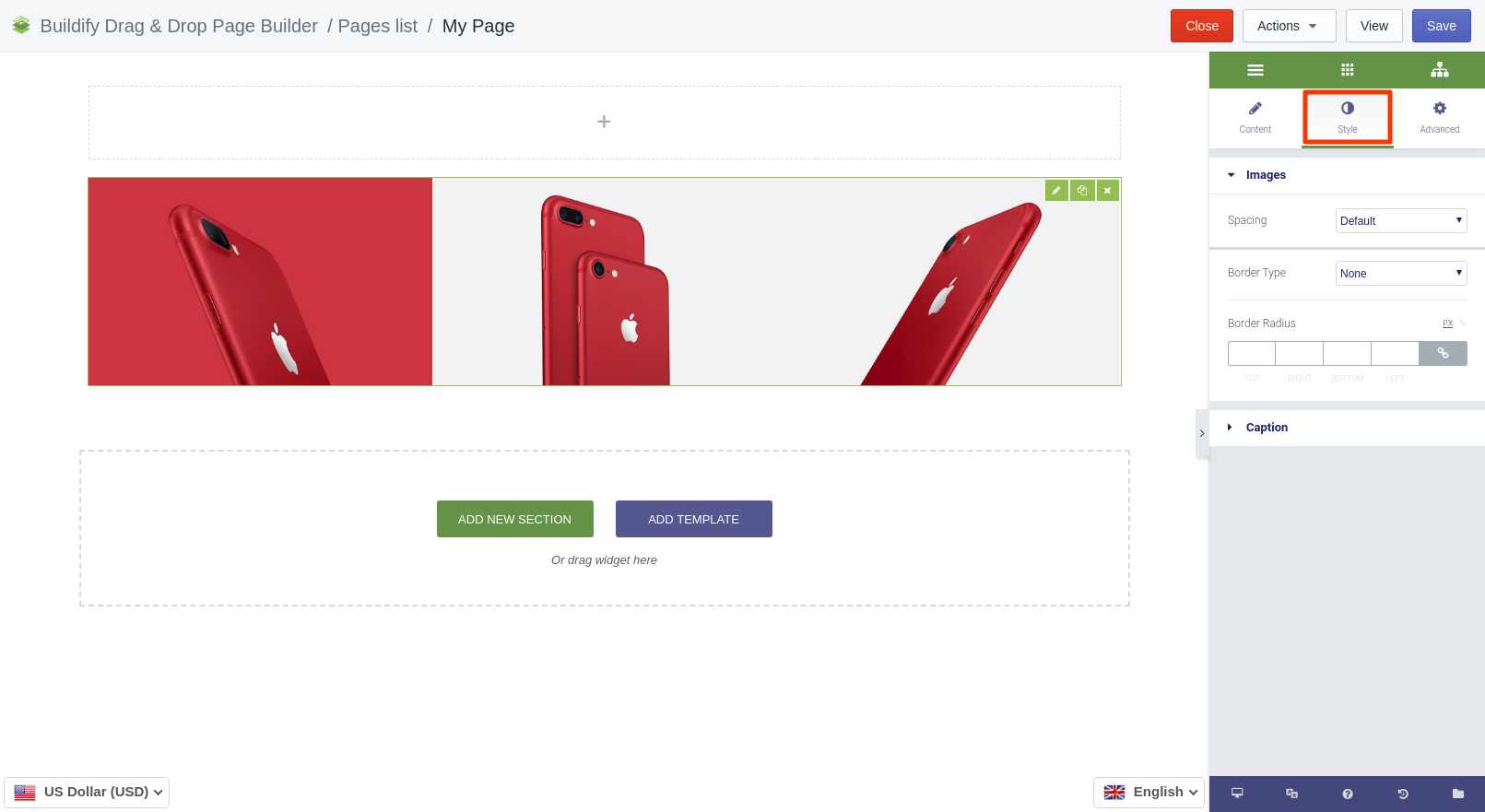 Advanced Settings
Element Style (margin, padding, entrance appearance).
Background & Border (type, radius, box shadow).
Responsive (hide or show it on a desktop, tablet, mobile).