Instagram Feed widget
Add beautiful, customizable and responsive Instagram feeds on your web site.
Content Settings
Feed
Enter Access Token. In order to display your Instagram photos on your own website, you are required to provide an Instagram Access Token. You can do this by clicking the generator button below the field.. After clicking, you'll be prompted by Instagram to authorize Buildify to access your Instagram photos, and you may need to enter your Instagram login credentials.
Set number of columns on the page. 
Enable or disable image stretch option.
Set resolution of images: standard, low, thumbnail.
You can sort images by different priciples: from newest to oldest, from lowest number of likes to highest, etc.
Set limit of images that will be shown on the page at the same time.
Show More Button
If you have more than 12 pictures,  you can add "Show more" button.
Button type - choose color type of the button.
Button text - change the inner text of the button if you need.
Alignment - set button's position on the page.
Button size - set button's size (extra large, large, medium, small, extra small).
Icon - select icon for the button. 
Icon position - set the icon before of after text.
Icon spacing - set the distance between text and icon inside the button.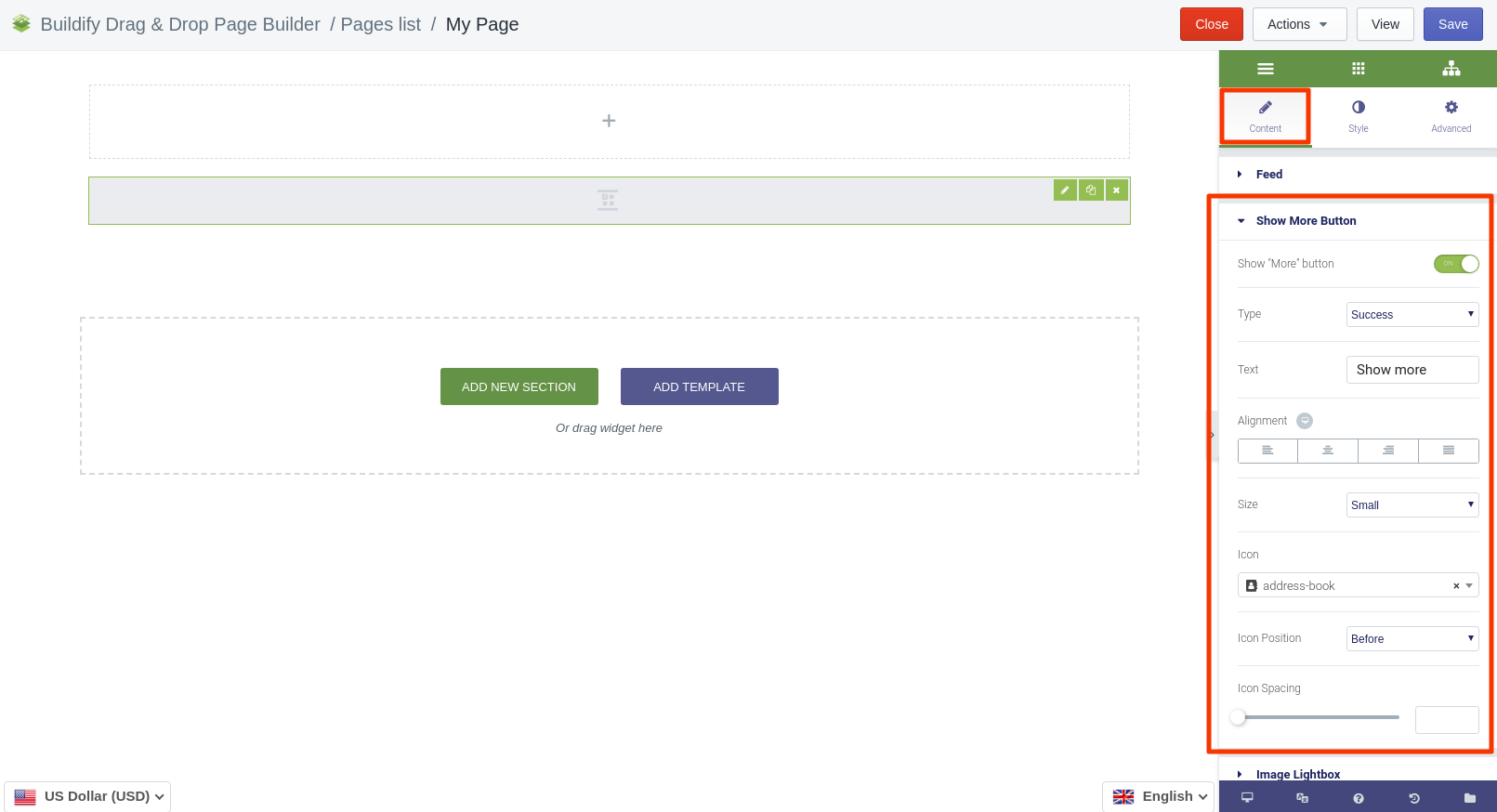 Image Lightbox
When you click on the image, it can be opened in a modal window if you enable this option.
Firstly choose lightbox type - will it be a simple image or image post. 
Make color settings and set an overlay background.
Set width of the modal window.
Choose a position for the modal window: top or center. 
At your disposal also an entrance animation. Choose the most appropriate from the list.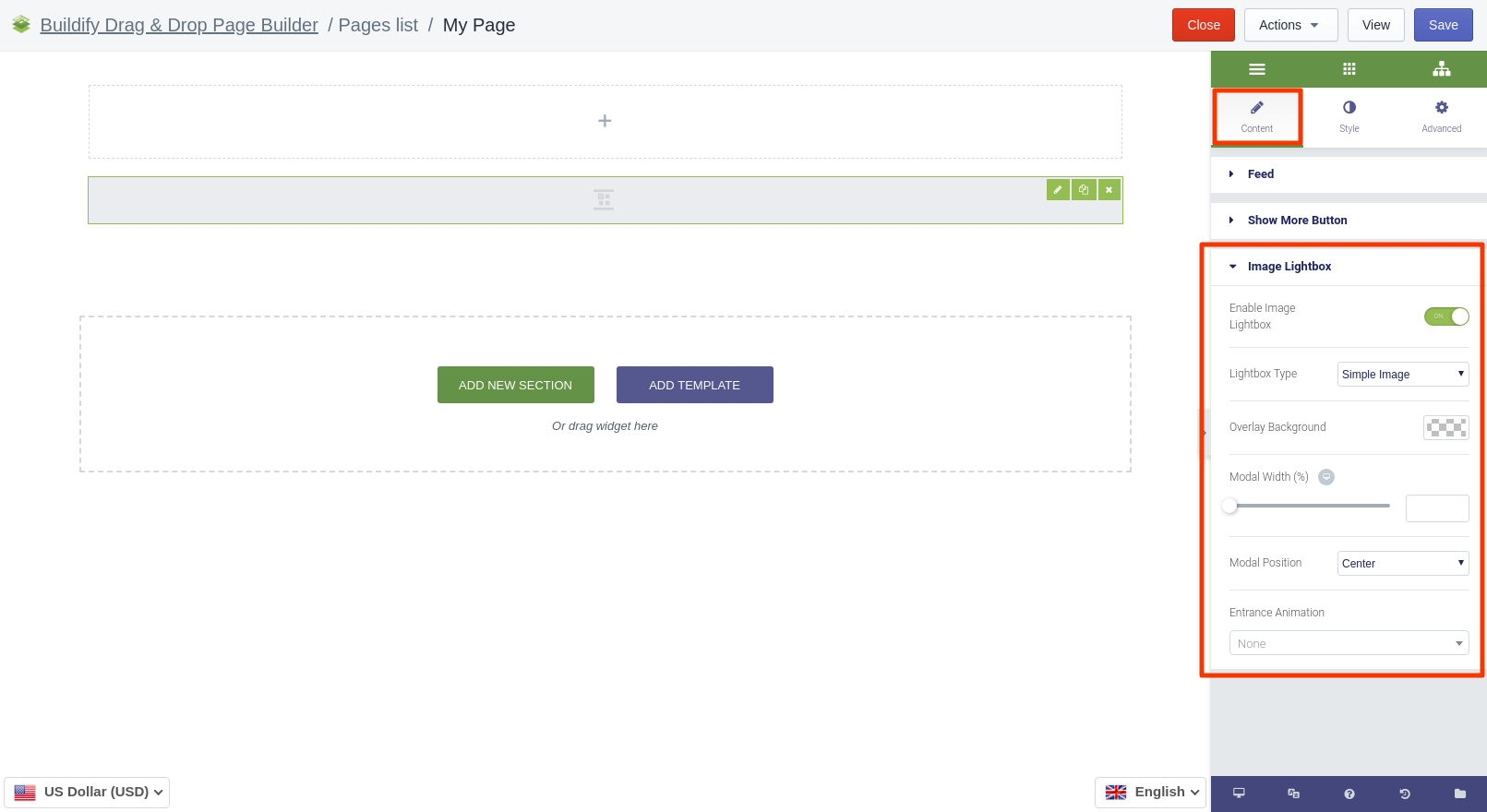 Style Settings
Images
Here you can customize:
Spacing
Border type and radius
Button 
for Normal position are available next settings:
Typography
Text and background color 
Border type and radius
Box shadow
Button padding and margin
for Hover position are available next settings:
Color settings - text, background, border color.
Animation - set the animation of the section.
Border type and radius.
Box shadow - add special effects for the button.
Button padding and margin.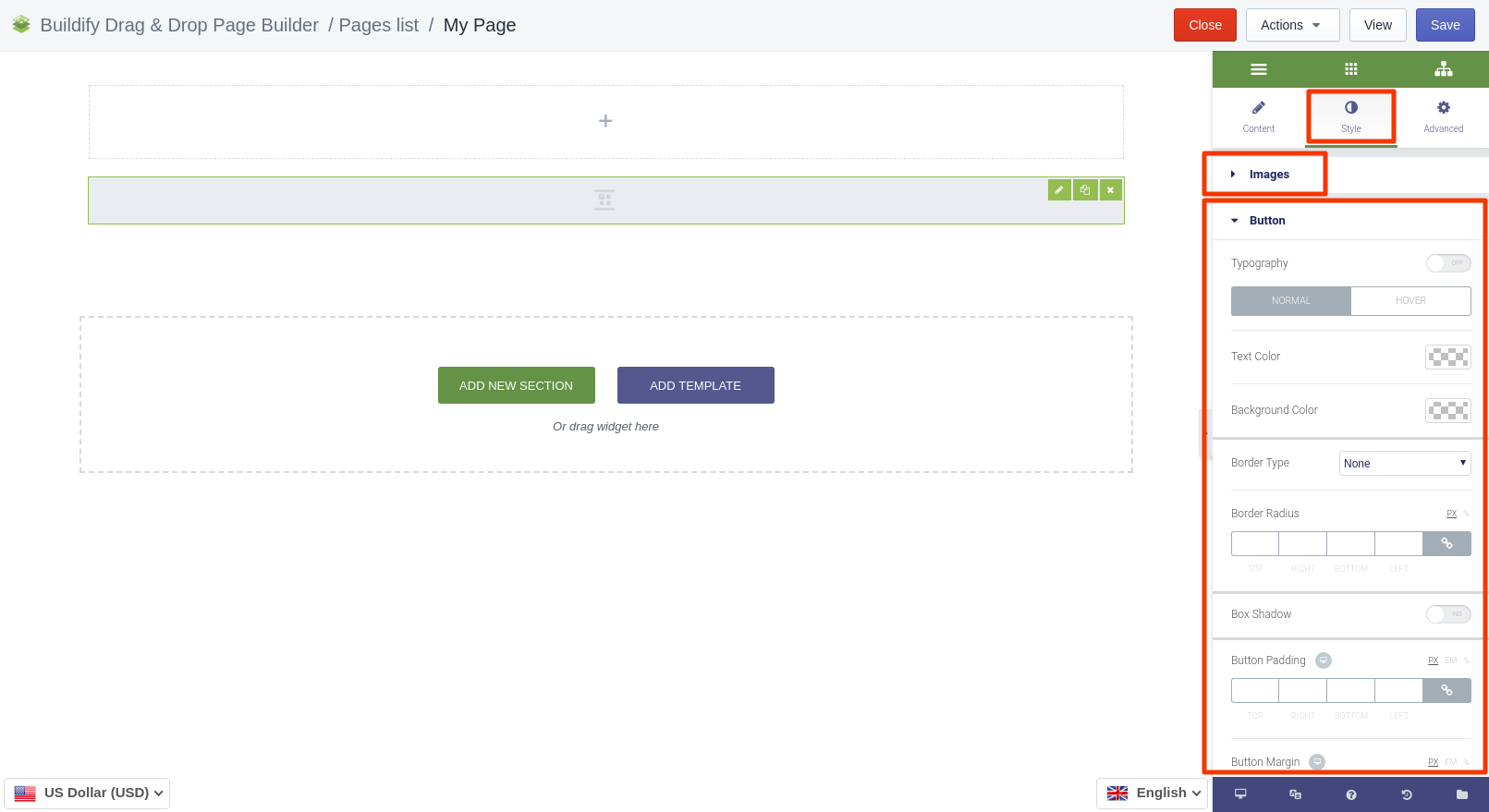 Advanced Settings
Element Style (margin, padding, entrance appearance).
Background & Border (type, radius, box shadow).
Responsive (hide or show it on a desktop, tablet, mobile).