Share Buttons widget
Share buttons will help you to collect Likes and attract more customers. Add to your page using our widget.
Social networks have firmly entrenched in our lives. With their help you can promote your content to billion active users and potential customers. Thus, the presence of these buttons on your page is extremely important. At your disposal more than dozen social networks. You can be sure that you will keep in touch with customers everywhere.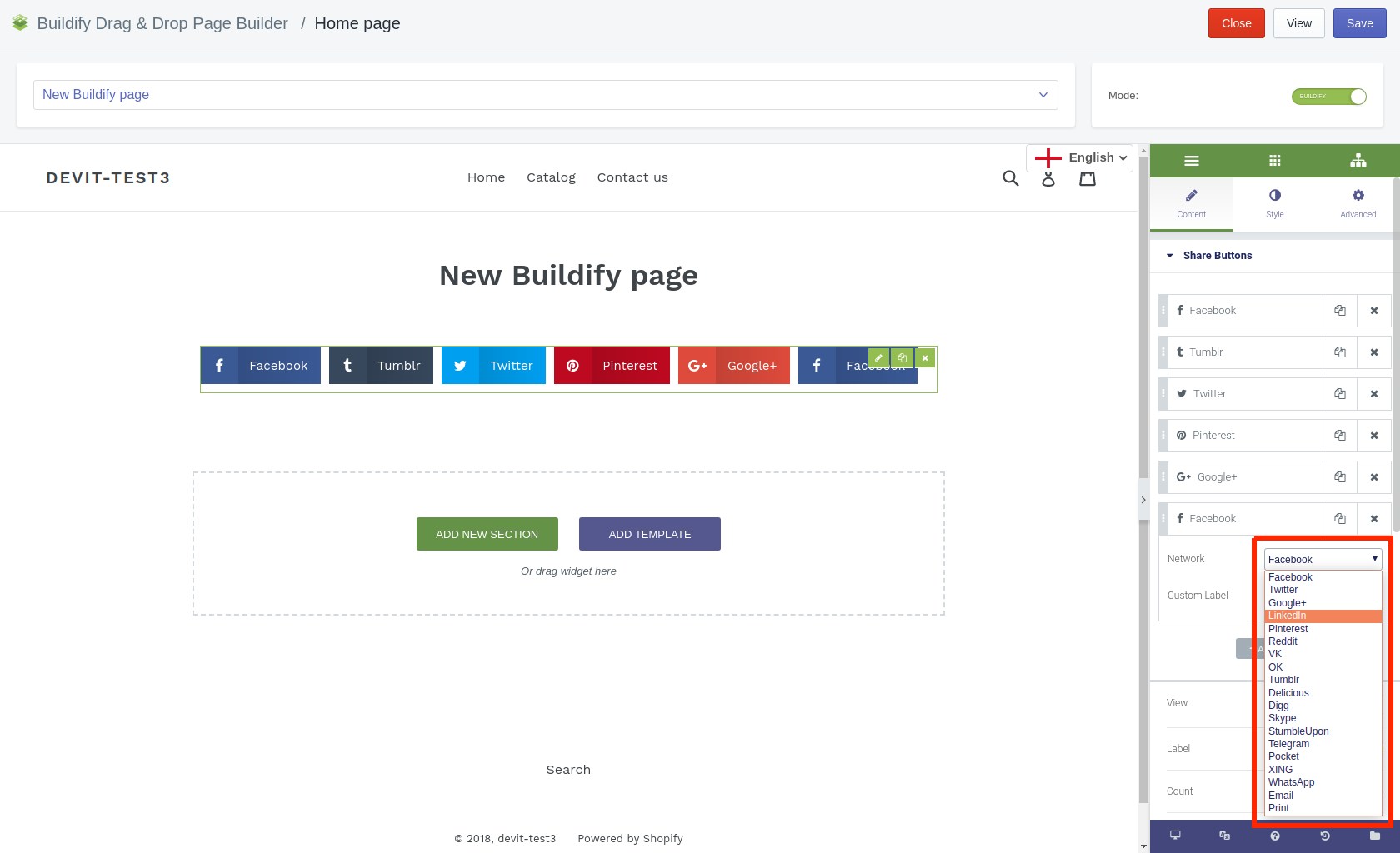 Multiple options allow customizing Share Buttons view as you need.
Content Settings
Choose the view of buttons: text, icon or text&icon.
Hide or show the label.
Show or hide count.
Choose a skin for buttons.
Set the shape of buttons.
Set the number of columns.
Set alignment of buttons.
Choose the target URL.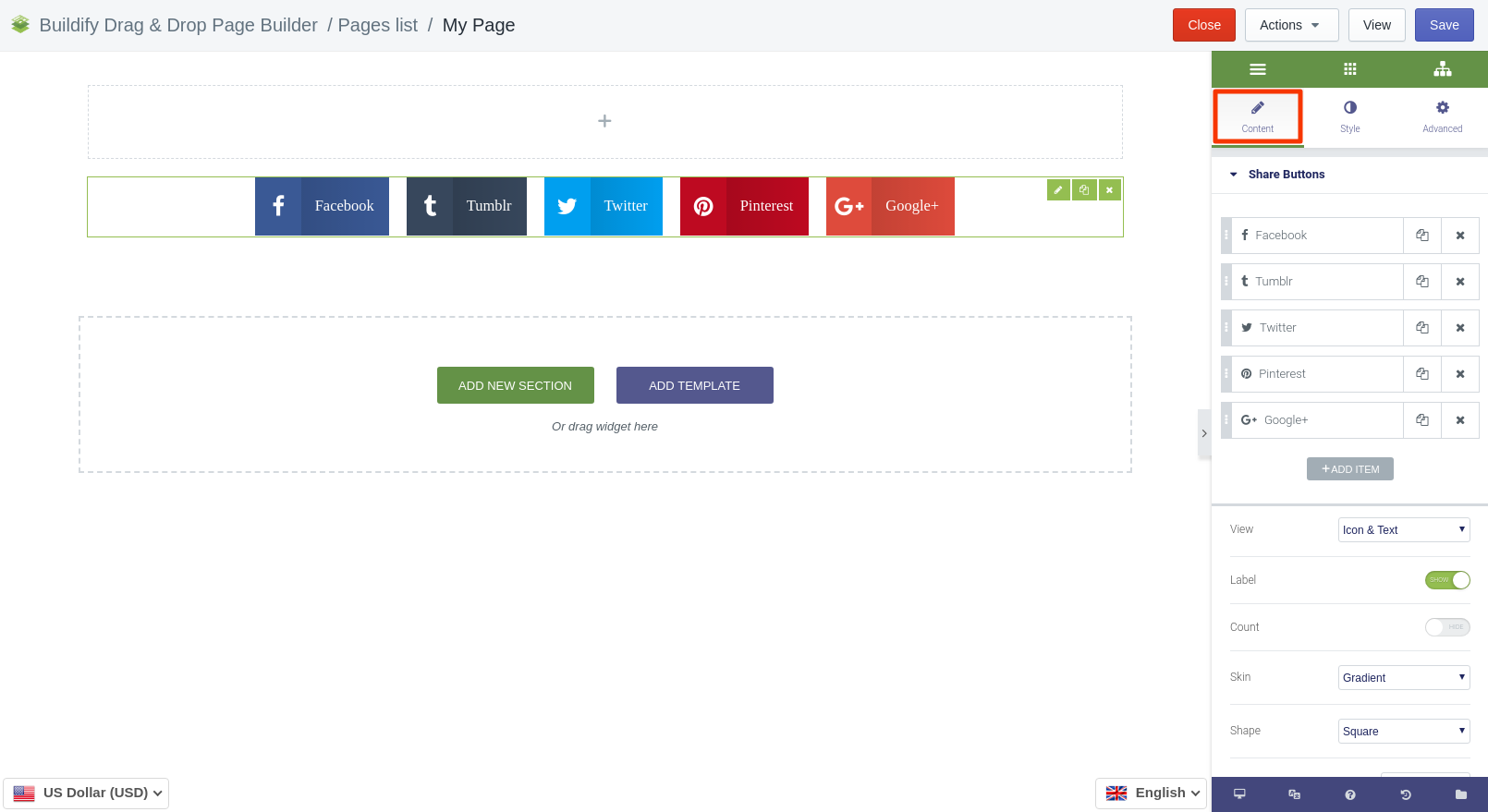 Style Settings
Set columns gap for buttons.
Set rows gap.
Set button size.
Set icon size.
Set button heigh.
Choose official or a custom color of buttons.
Make typography settings - set size, font, style, letter spacing, etc.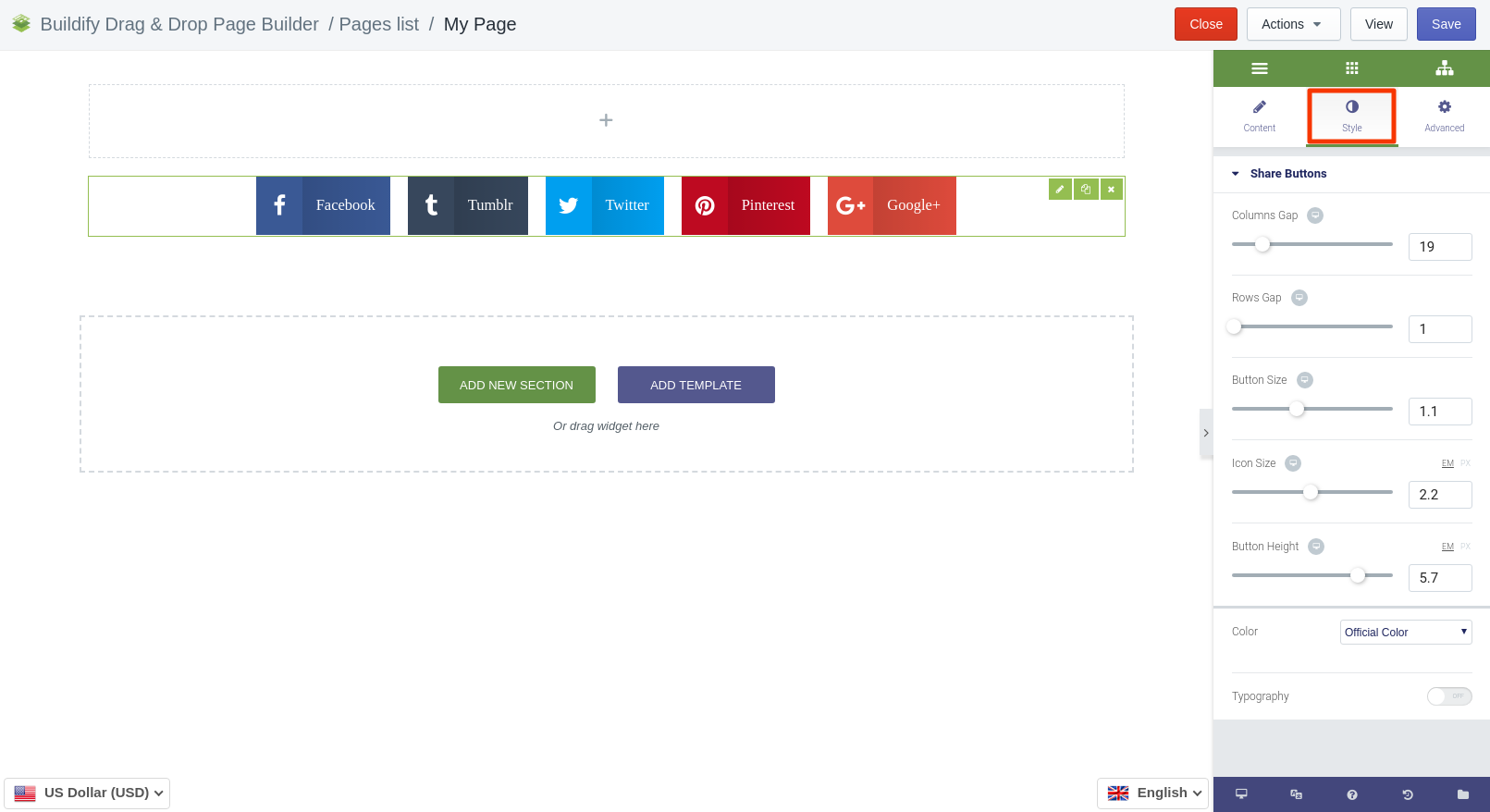 Advanced Settings 
Element Style (margin, padding, entrance appearance).
Background & Border (type, radius, box shadow).
Responsive (hide or show it on the desktop, tablet, mobile).