SoundCloud widget
Share audio onto a page via the SoundCloud service.
If you want to add audio to your site, use SoundCloud widget.
Content Settings
Add a link to the audio, set up what player will be displayed: visual or just the audio one.
The sidebar has the following settings for configuration:
Autoplay - choose how the audio will play - automatically after page load or when the User clicks on it.
Buy Button - show or hide it.
Like Button - show or hide it.
Download Button - show or hide download button.
Share Button - show or hide share button.
Comments - show or hide comments.
Play Counts - show or hide number of play counts.
Username - show or hide username.
Control Colors - set up colors for the controls.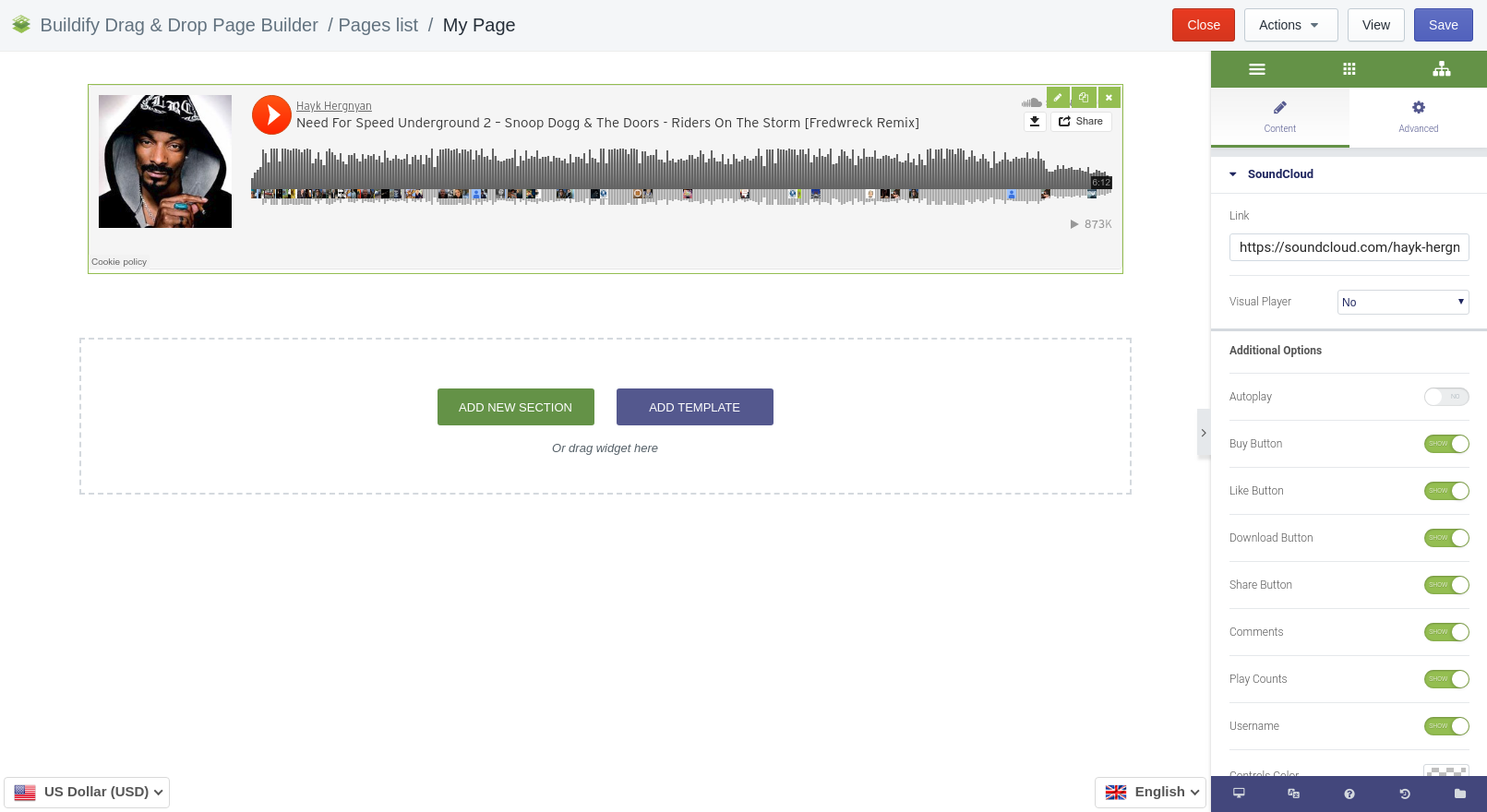 Advanced Settings
Element Style (margin, padding, entrance appearance).
Background & Border (type, radius, box shadow).
Responsive (hide or show it on a desktop, tablet, mobile).