Text Divider widget
Divide text into parts to make it more attractive and easy-to-read.
Text Divider widget is intended to separate text on chapters or logical parts.
Content Settings
Set text for the divider.
Set HTML tag.
Set alignment.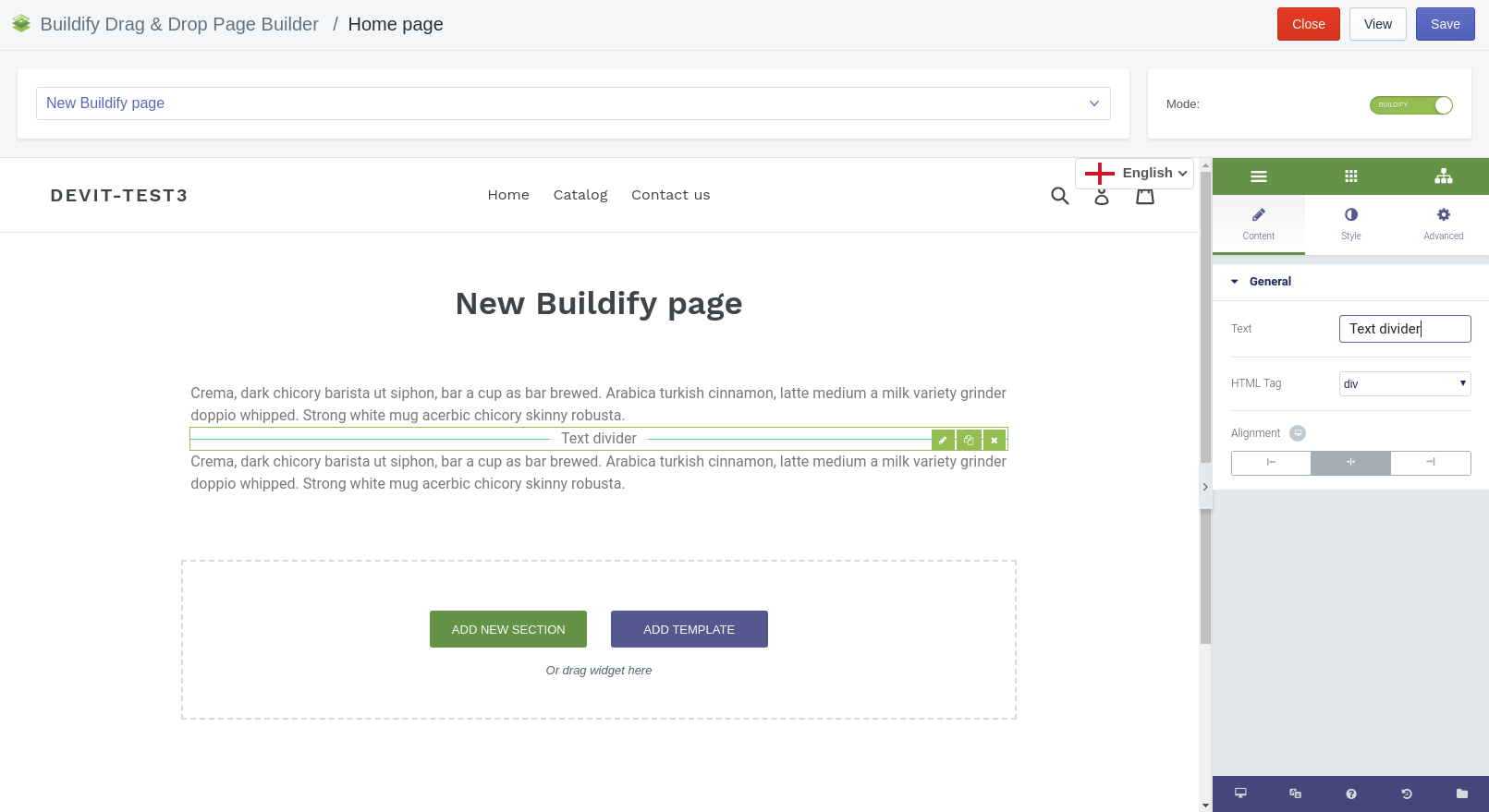 Style Settings
In this section, there are detailed settings of color and style.
Here you can choose:
Text
- position
- spacing
- padding
- color
- background color
- border type
- border radius
- box shadow
- typography

Divider
- vertical alignment
- width
- heigh
- background color type
- background 

Advanced Settings 
Element Style (margin, padding, entrance appearance).
Background & Border (type, radius, box shadow).
Responsive (hide or show it on a desktop, tablet, mobile).